Sometimes people forget about what is happening in the background when they use their company computer to access some company files or they send an email over the Internet. Solutions Technology Group remembers all the ins and outs of what is happening and we proudly work to make it happen for you!
We believe that the better work that we do, the easier it is for you and your company to tune out of the network and technology requirements. That is why we dare to get in all the tight, dark, high, hot/cold, stuffy, dirty, and/or forgotten places in your business to run cable, mount cameras, or install equipment. In fact, check out Jase as he maneuvers our scissor lift to run some cable for data drops and cameras. Not only is he safe with his harness, hard hat, and vest, but even 15+ feet above everyone he is wearing his mask to keep himself and others safe.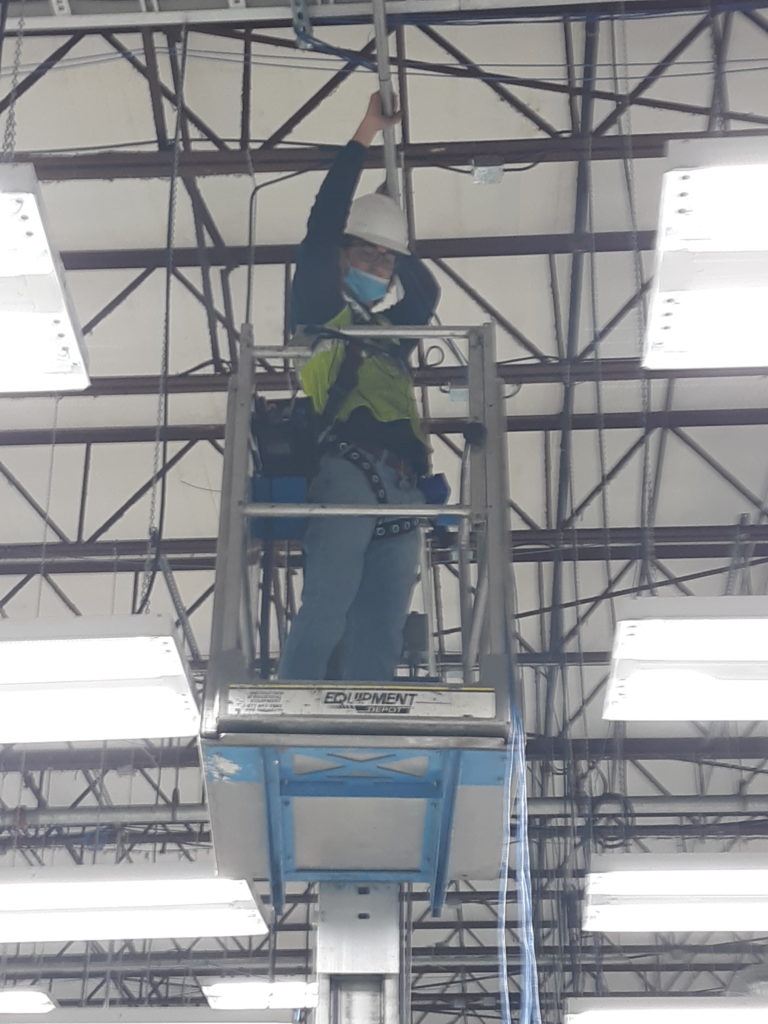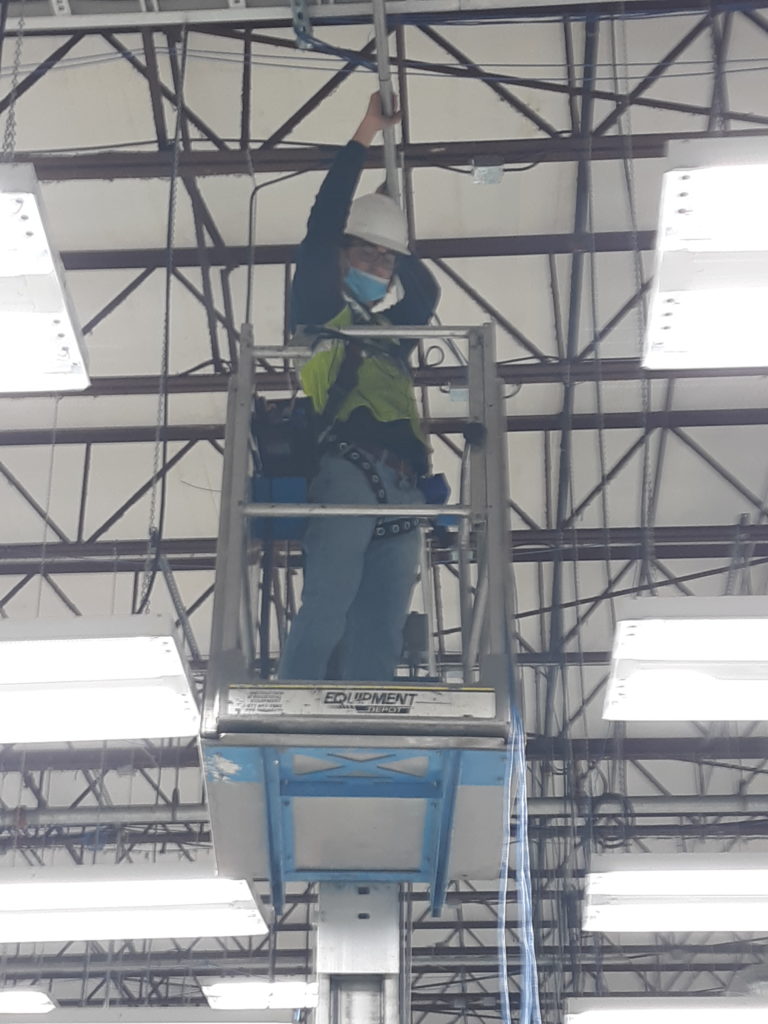 If you need someone who can get in and run cable throughout your building, we'll be happy to help. Contact us today!